Church of San Polo
From Venipedia



The façade of the church.

Full Name
Local Name
Hours of Operation
Service Times
Cost of Admission
Church Information
Year Founded
Current Use
Denomination
Technical Details
Church Code
Longitude Coordinate
Latitude Coordinate
The Chiesa di S. Paolo Apostolo, or San Polo (Church) as it is locally known, was founded in the year 837 and is a Catholic church.
History
This church was founded in the 9th century by the Doges Pietro Tradonico and Orso Parecipazio. The church was later rebuilt in the 12th, 15th and 19th centuries which destroyed several pieces of art work including mosaics and an altar front. The 19th century restoration did, however, uncover a previously hidden ship's keel roof and window on the façade.
Structure of Building
Exterior
Bell Tower
Bell Tower of San Paolo Apostolo
Floor Map
The image below depicts the floor plan of San Polo (Church), including the location of the Church Floor Artifacts.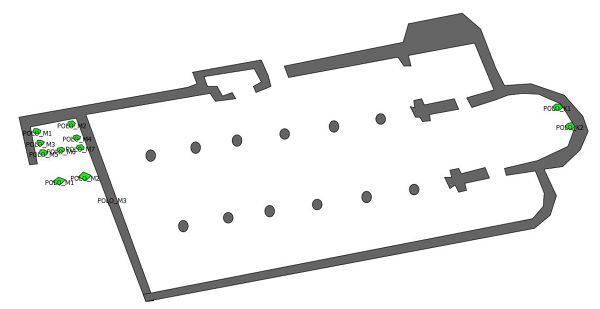 Map
See Also
References
↑

Lorenzetti, Giulio. "Venice and its Lagoon: Historical-Artistic Guide" Edizoni LINT S.R.L. Italy. 1994.

↑ Cotton, Jeff. "Churches of Venice" 2012. http://churchesofvenice.co.uk/index.htm
External Links